Think differently when you are above 40 years of age. As you all know, age has nothing to do with your hairstyles. Try the latest trending hairstyles that can sharpen your facial features. Highlight the strong points of your face with short haircuts. Short haircuts help you to flaunt high cheekbones which add to the visual life.
Many Indian women are blessed with long, thick, and lustrous hair. Flaunt those long tresses with hundreds of bun hairstyles or braids with a twist. Real flowers or floral accessories, both are equally famous among women as they grow older.
A woman above 40 loves to get a fuss-free hairstyle with a lot of style quotient.
This is the time when your kids are little grown up. Now, you can experiment with your styling to achieve a unique and elegant hairstyle to suit your matured middle-aged personality.
If you are finding it difficult to get the ideal hairstyle suitable for all occasions, here you get to see a few popular hairstyle trends in India.
1. Soft wavy hairstyle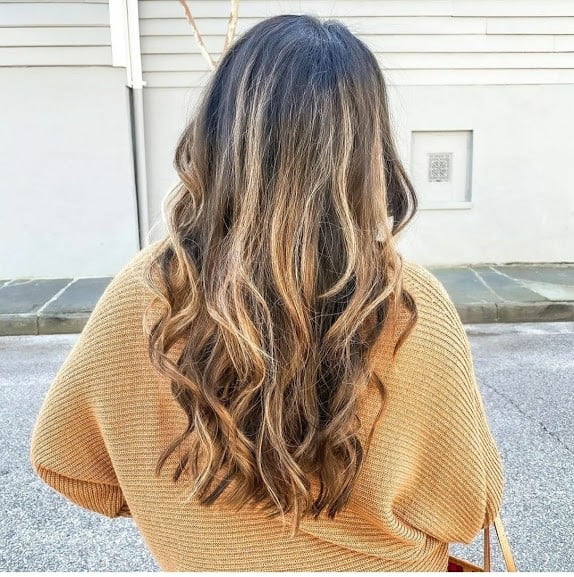 Long and soft hair is usually flattering. If you have wavy hair, that would be an added advantage. The soft wavy hairstyle looks modern and stylish for women above 40. Also, it is easy to maintain and gives a dramatic impact on your looks.
2. Long layered straight hair

Indian women are blessed with long, black, and shiny hair, even in their 40s. This type of hairstyle is considered as a low-key luxury at its best. You can flaunt the layered cut with your fine, medium textured hair.
3. Bun hairstyle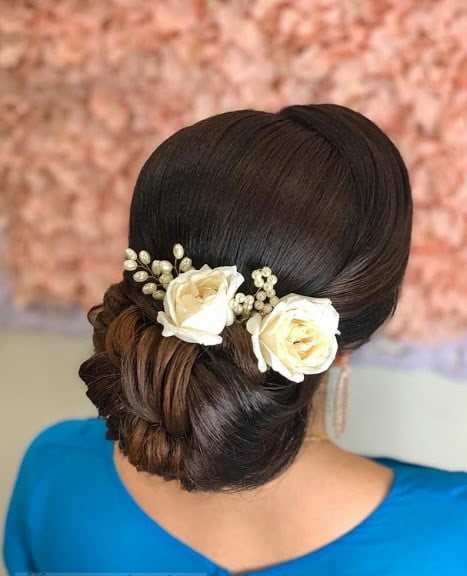 The classic 40s hairstyle is the bun styled hair. The low bun with real roses gives the gorgeous look for any wedding function. The ringlet bun is easy to make by twisting a strand of hair and pin it. The front part of the hair can be side-parted and pulled back. The bun looks voluminous and adds a lot of elegance.
4. Half pony with soft curls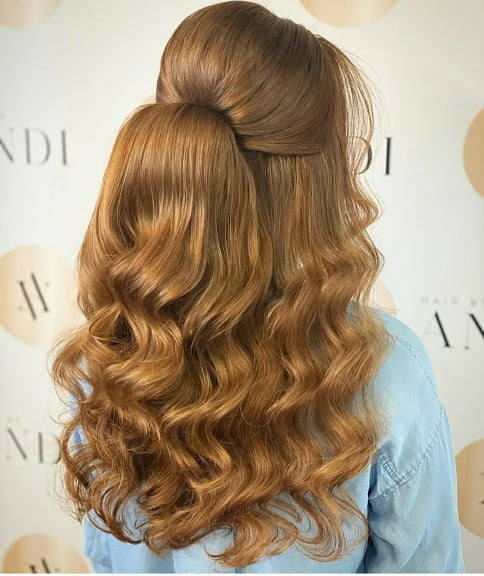 It is easy to create a half-pony and let the rest of the hair stay open. Curl it according to your wish to give it a new look. You can opt for a straight hair look as well without going for luxe tumbling curls.
5. Puffed style low bun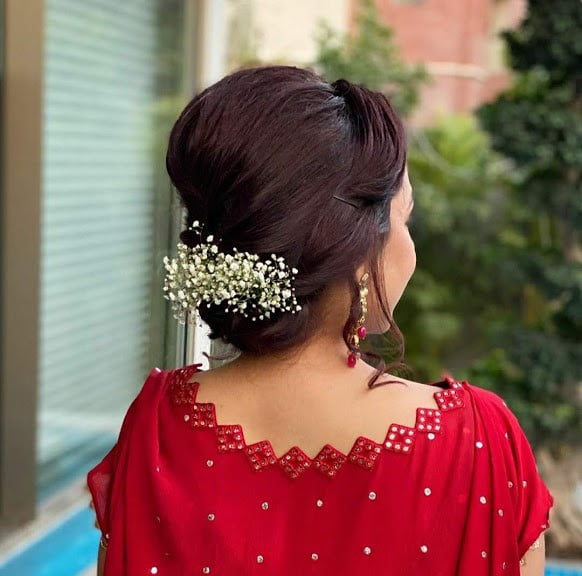 For wedding occasions or to attend any family function, there is no other better way than to flaunt a low-bun hairstyle. It is ideal to go for a no-fuss bun style for women above 40. Make it a puffed style to authenticate your look. This front bump hairstyle is a classic one coming from ages in Indian cinema.
6. Pixie cut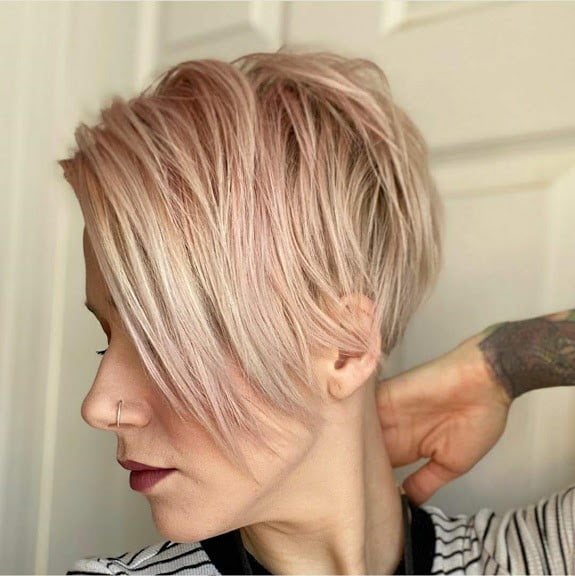 When you have reached your 40s, your confidence has also reached that height where you can boldly flaunt a powerful look. Though the pixie cut is considered an androgynous haircut, keep it long enough to provide you a feminine look. Match the hair color according to your skin tone and rock the overall appearance.
7. Color your hair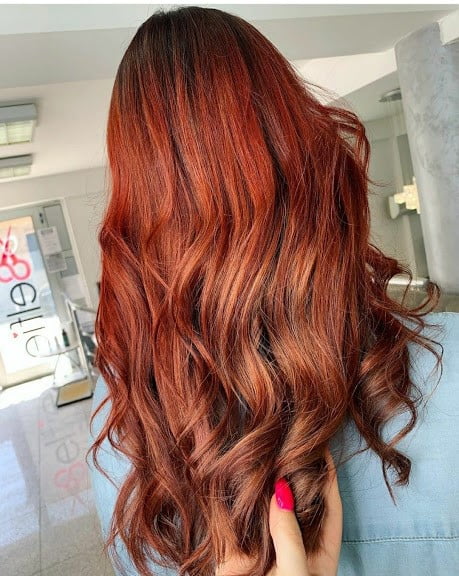 When you are in your 40s, you should believe that you are in a new youthful era of yours. Try to add colors to your hair to try something new and unique. Tangerine hues are best for women above 40.
8. Double braided rose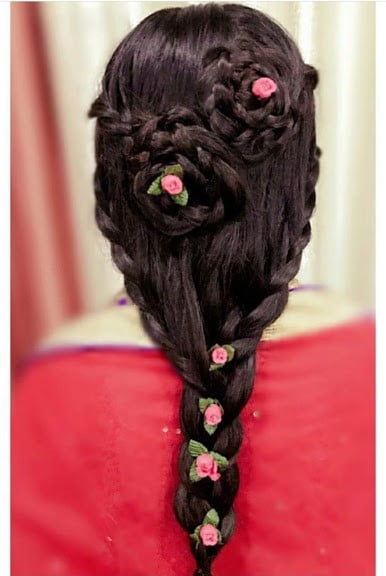 When you are getting ready for a family function, surprise all by opting for some unusual hairstyle. You need to form two braids from either side and create a rose pattern with it. Pin it to place it diagonally. The double braided rose styled hair can end up in another braid decorated with pink floral hair accessories.
9. A vintage feel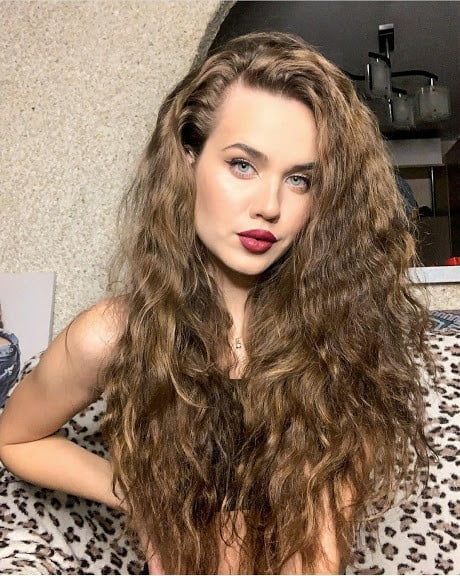 If you don't want to go for tight hairdos, let you curly tresses create a cascading fall. The vintage look with layers is best suited for women above 40. The look is stunning and classy for any meeting or dinner date. The side parting of the hair accentuates the look giving an overall retro feel.
10. The Blonde hair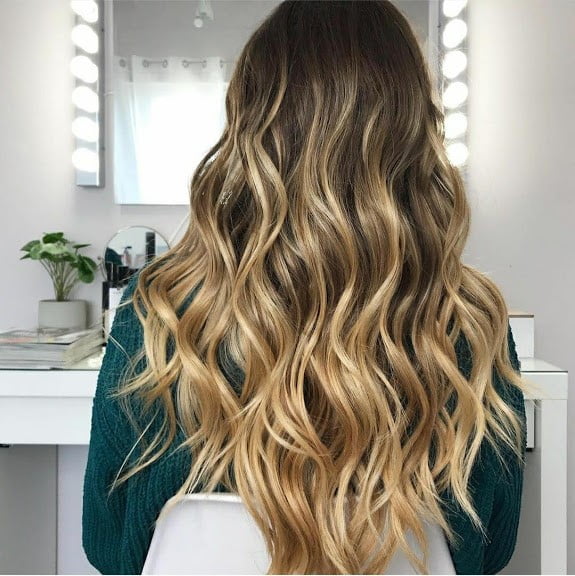 If your hair started greying, and you already started to color your hair, it is magnificent to try the blonde look. The light beach waves are perfect for any women with thin hair. All the attention will be focused on the lower half of your hair.
11. Spiked Bob haircut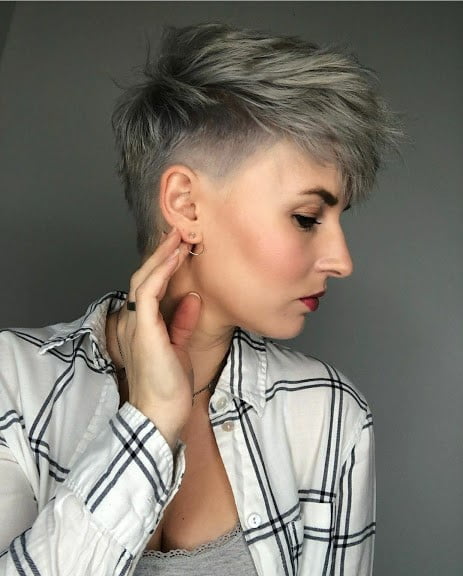 If you have sharp features and oval face, spiked bob haircut is all you need. Let the adventure flowing in your blood be depicted through your hairstyle. The easiest wash-and-wear hairstyle is ideal for office-goers who want to keep a low maintenance hair.
12. Tapered Bangs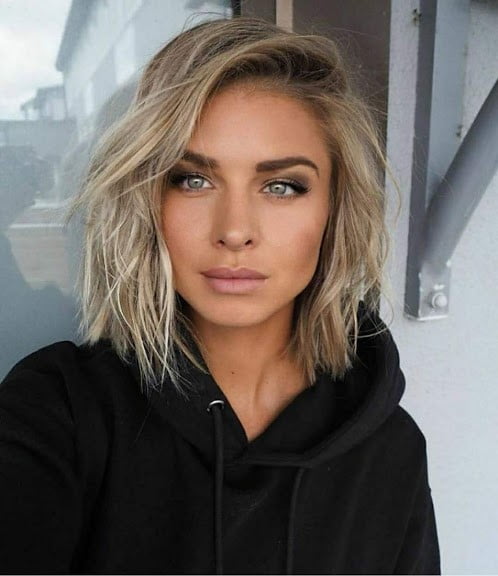 There are millions of women who look younger than their age. If you are one of the lots, this excellent tapered bangs hairstyle is perfect for you. It provides a versatile look for all occasions. You can carry this smart and elegant look to any corporate events.
13. Long Side Swept hair

Fashionable hairstyles for women above 40 are mostly inspired by the Bollywood actresses. The long side-swept hair with a bit of wavy touch is one of those inspirations. If you don't like poker-straight hair, these waves will embrace your mind.
14. Out Curls with Highlights

A deep red or fiery crimson is the change in hair color that can roll your years away. The out curls will add volume. Remember to blow dry to tame your curls. This hairstyle is particularly suitable for women with warm skin tones.
15. Messy High Ponytail

You can just wish to go all wild somedays, without bothering the norms of fashion for women above 40. Messy high ponytail is for those adventurous women who love trekking, swimming, hiking, or simply care-free by nature. You can color your hair with lighter shades on the end to provide an elongated feel.
16. Pulled-back hair with a floral accessory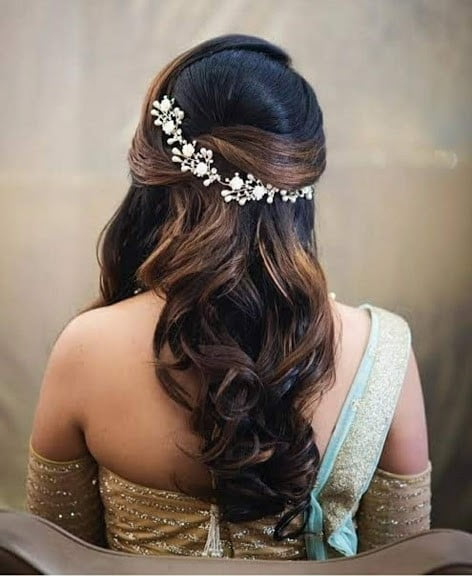 On several occasions like house warming, wedding, or engagement functions, women need to flaunt gorgeous hairstyles. Keep your hair side-parted from the front and pull back to pin it. Add floral hair accessories for decoration. Let the rest of the hair be soft-curled.
17. Side-parting French Braided style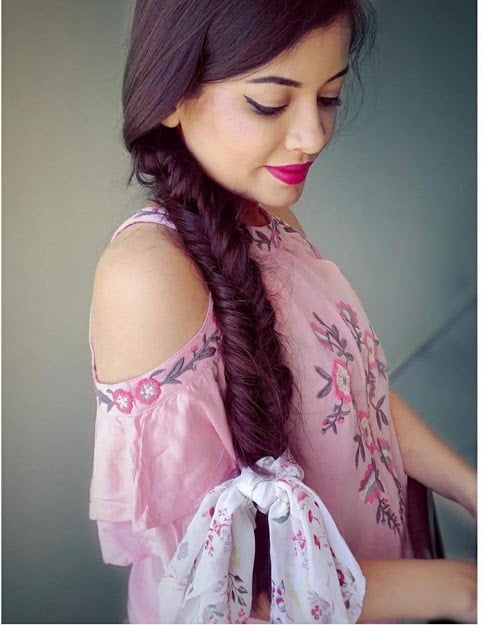 The French braid is an authentic hairstyle that can never go wrong in any circumstances. Style it with a scarf for elegance and uniqueness. Match it up with your dress for any cocktail parties or lunch dates.
Here, you got to know about 17 various hairstyle trends for women above 40. Hairstyles are part of your personality so add styles and glamour to it. Remember, style and grace are not only for younger people. Many middle-aged women including celebrities are browsing short hairstyles or going fashionable with long locks.