Jackets, being the most versatile and man's best apparel for years, have secured a special space inside your wardrobe. It is a misconception that jackets are considered winter wear. There are several types, patterns, and different fabric jackets that are ideal to wear during summer and spring.
Men's jackets: The perfect ensemble
These light jackets are perfect for all occasions. You can upgrade to jacket styling and dress up for all eventualities. When you want to feature your prominent fashion sense with rich heritage and unique designs, opt for these undeniable wardrobe staple called jackets.
With time and trending fashion, jackets are reaching markets with new variants and innovative styles. The easiest route to fashion for modern man is to flaunt these go-to pieces of outerwear and add the funky vibe to the youthful side.
Know the versatile clothing with different types of jackets
1.  Bombers jacket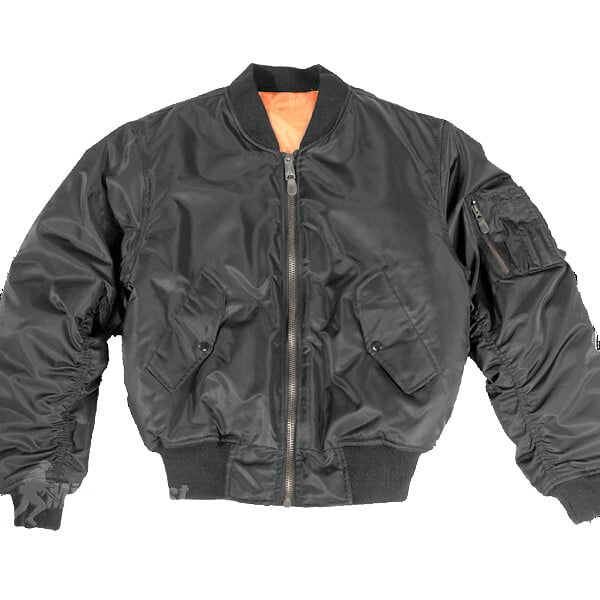 The bomber jacket is a versatile piece of clothing for men that give both a classy and fashionable look. This classic jacket is ideal for all occasions and suits many styling. Bomber jackets are also perfect to keep you warm during chilly nights.
Whether you want a casual look or you want to flaunt your sophisticated side, both ways the military flight jackets are versatile to pull it off.  This standard men's fashion item is traditionally made of leather, though you can also get options like wool, suede, polyester, and nylon. There is an extensive range of variety of this jacket with front zip closure, defined collar, and ribbed cuffs.
2.  Leather Jacket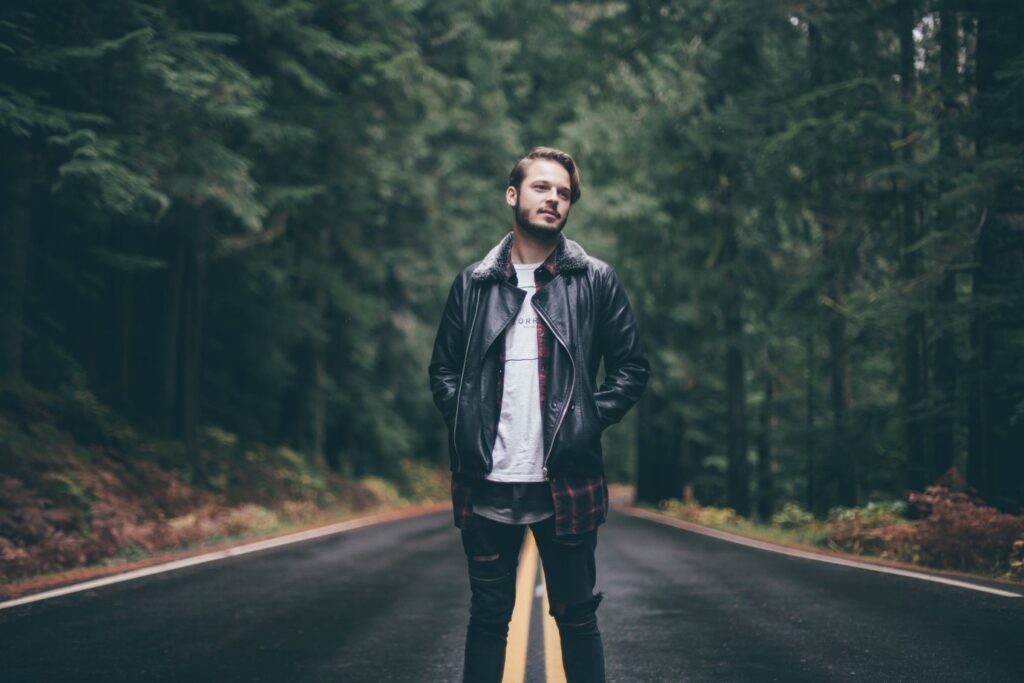 A good leather jacket is like a good old friend of yours that will stay for decades. A classically designed leather jacket is a man's most reliable and go-to-style outerwear. It is always believed that less is more. So, when it comes to men's fashion wear, it is great to keep it simple with not too many embellishments or zipper designs.
Keep in mind that leather jackets have that extra power to create the macho character. So, if you want to carry it well, try to opt for fitted pants, low-profile footwear, along with scarves or beanies for a winter look. Keep it casual and avoid a formal look with leather jackets.
3.  Denim Jacket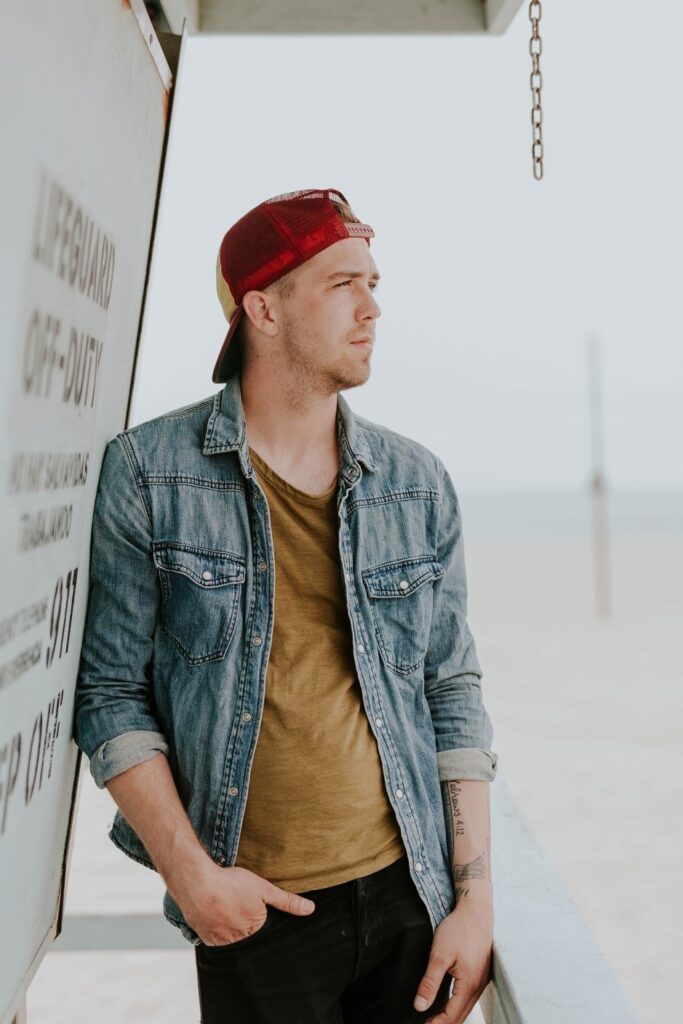 Denim is considered the king of casual dressing for men's fashion wear. Being the cool and carefree material, denim jackets are perfect for all-time use. It provides a simple yet stylish touch to the relaxed appearance of wearing this menswear.
Keep a close look at the fit of the denim jacket while buying this masterpiece. The jacket that finishes in the hip area gives a classic cut to your overall look. The color of the jacket creates an outstanding feel. While opting for light blue would provide you with a casual look during summer, the dark blue denim jacket is ideal for an aesthetic and smart look in winter.
4.  Biker Jacket
A biker jacket is a classic package of menswear combining attitude, heritage, and unfiltered masculinity. It has placed itself as a staple in a well-edited wardrobe of a man. The contemporary-looking black biker jacket not only provides that fashion factor but also serves as a protective layer for bike riders.
While keeping the look casual, you can combine it with light blue ripped jeans. Experimenting with your footwear is a safe option. Try to wear white canvas low top sneakers along with this. High top sneakers with black jeans can create magic when you pair it with a black biker jacket.
5.  Trucker Jacket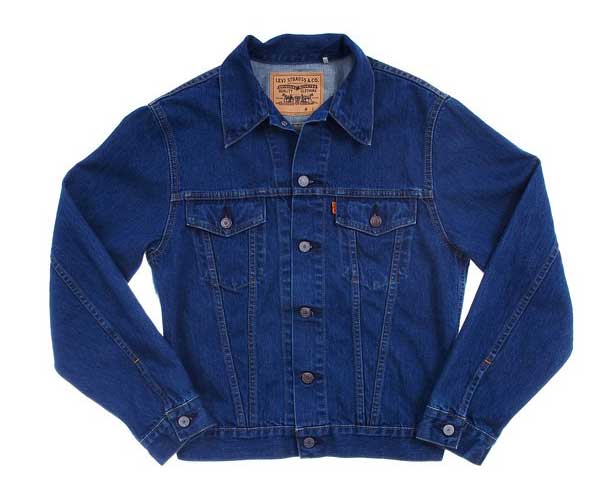 Trucker jackets have gained popularity because of its durability and ruggedness. Initially, it was made from the denim fabric, mostly preferred by cowboys. Later on, it has conquered the fashion menswear department giving an exclusive iconic value.
Trucker jackets are very much in style nowadays, mainly for men in their 20's. You can also opt for a men's Corduroy Trucker jacket for showcasing a confident look. There is a variety of colors ranging from blue, black, brown, grey, or tan. For a perfect daytime outfit during winter, a light color jacket with some funky colored pant would give you the necessary style quotient.
6. Varsity jacket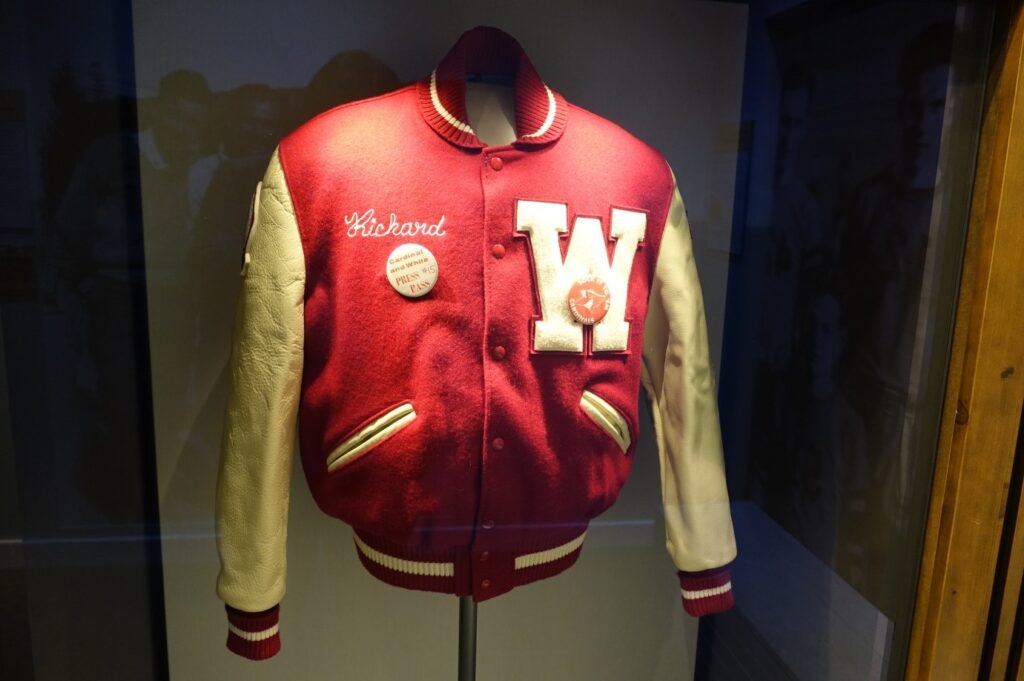 A varsity jacket is considered as a much-lighter version of a bomber jacket and a preppier version of track jackets. It was embraced as fashion wear during the 1980s pop culture. Becoming a fashion staple for male celebrities, the varsity jacket has acquired a place of the season's cult-favorite coolest jacket.
Try to pair a slim fit monochromatic pastel shade varsity jacket with your favorite denim or tapered trousers to give an approachable look. Freshen up your mood while dressing it with a bright colored shirt.
7.  Harrington Jacket
Harrington jacket got its name from the popular TV series Peyton Place where the actor Ryan O'Neal played the character of Rodney Harrington. The jacket has slight differences like knitted cuffs, slanted flap pockets, and a stand-up collar, from the bomber jacket.
Harrington jacket is a functional men's outerwear providing you a transcend, smart, and casual look. You can opt for this look during the transitional spring weather and on sunny days.
8.  Parka Jacket
The Parka jacket came into the picture when there was a necessity to keep the Inuit people warm and dry during hunting and kayaking in cold winters. This coat was initially designed with animal fur and skin. But in recent times, Parka has grabbed the central market for fashionable outerwear in men's fashion.
It can be easily matched with any outfit whether casual or formal wear. The length of the Parka jacket falls a little longer but never exceeds knee length. You can opt for the fur collar or without the fur collar according to your taste and need. Ideal for chilly nights, a parka jacket provides ample room for layering inside.
Here, you come to know about eight different types of men's jackets. Uplift your fashion quotient while pairing any of these with your upcoming occasion. From the blizzardy winters to warm sunny spring days, rock with your jacket-styled look.